Had an accident that wasn't your fault?
Start your claim here by completing our simple enquiry form

Start Claim
Motorbike repair?
At our workshop in Chesham, we can deal with your car, van, taxi and motorbike repair. Our expert team have years of experience and knowledge in vehicle repair. We've also got hundreds of positive reviews from customers which you can read over on www.carmagic.co.uk/reviews.
As well as body repairs we can provide an accident management service in the event of a non-fault motorbike accident.  Find out how we compare with your insurance company and then get in touch via the website or by calling us on 0800 059 0220 (Monday to Friday 9 am -5 pm).
Motorbike repair from January
Here's a couple of pictures of a full repaint for a motorbike that we finished back in January 2020. Our oven is constantly in use with cars and other vehicles, as well as cupboard doors, wheelchairs and gates. Our spraying skills know no bounds!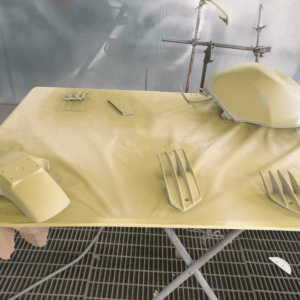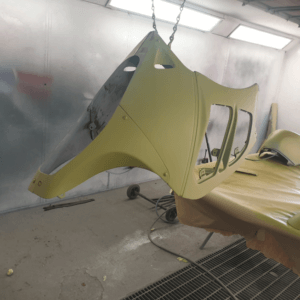 All the essential parts are sprayed and finished to perfection before being reassembled for a motorbike that is good as new.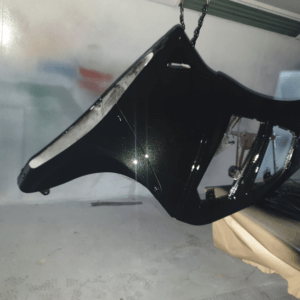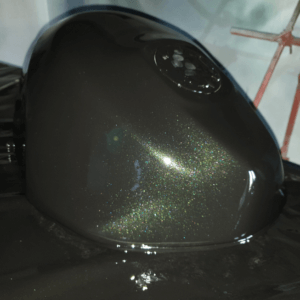 Motorbike accident?
If you've been involved in a motorbike accident that was not your fault you don't have to claim on your insurance. If there is an identifiable third party we can take away the stress and provide a like-for-like motorbike whilst yours is being repaired. We'll recover the costs from the third party insurers and handle all aspects of the claim process.
Don't make a claim on your insurance, maintain your no-claims discount and pay no excess fee when you use Non-Fault Motorbike Accident Repair. Start your claim using our online form or call us on 0800 059 0220.
We offer a national accident management service from Monday to Friday between 9 am and 5 pm. We also offer body repairs from our workshop in Chesham, Buckinghamshire for all motorbikes, cars, vans and taxis!